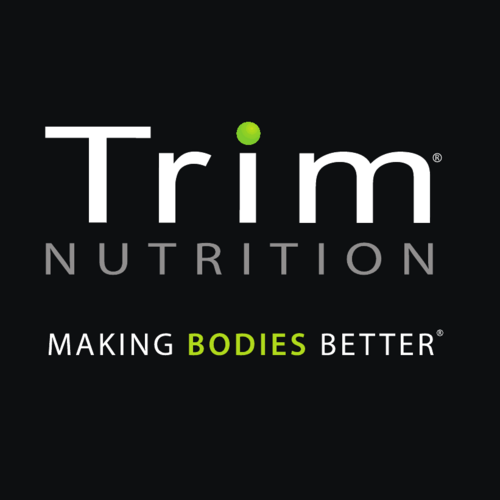 Trim Nutrition is a company based out of Clearwater, Florida, that specializes in manufacturing "innovate nutritional supplementation" products. Their products help customers achieve a number of different goals, including: losing weight, improving performance, boosting energy, maximizing wellness, detoxing from drugs, etc. Trim Nutrition's mission statement is to "make bodies better through nutrition and healthy lifestyles". The found of Trim Nutrition, Brent Agin, is a doctor and author who is recognized for his expertise in Wellness Medicine.
Trim Nutrition sells a variety of products, including: protein shakes, TeaZa energy pucks, Vitamin D3, DHEA, Trim Energy with Appetite Control, Trim Fat Burners, Trim GI Pro, Iodine, Trim Night Cutter, Omega 3, Trim Power Cell, etc. There is something for everyone, no matter what health goal you have in mind.
I received a Trim Fuel Cookie Dough Protein Bar for the purpose of this review. I recently started my workouts again, as well as a more healthy and well-rounded diet, so I am always in search of new products which can help supplement this and take me to my goal weight and wellness. I decided to try the Trim Fuel bar, because it sounded like a great pre or post- workout snack which would help keep me on track and also keep my tastebuds satisfied.
The Trim Fuel Cookie Dough Protein Bar has both low carbohydrates and low fat content. It has a cookie dough filling with a chocolate coating, so even though you are eating healthier, it tastes like you are eating dessert. Each bar is packed with protein to maximize performance during exercise. The Trim Fuel Cookie Dough Protein Bar is great for anyone who is on a gluten-free diet, or who is trying to cut back on unnecessary chemicals and artificial sweeteners. It is specially formulated with Chia seeds to heighten energy. The Trim Fuel Cookie Dough Protein Bar is a snack that can be enjoyed by the whole family — it is great for people who are trying to lose weight, people who want healthy snacks, or anyone that is trying to increase energy or performance during exercise.
The idea of having increased energy, while also having a healthier snack that tastes like dessert was appealing. I need energy to sustain me through studying and staying up all hours of the night, and I need to prolong my workouts as much as possible to get the most out of them. I also like the fact that I don't have to worry about what I am ingesting — I am trying to cut back on fake sugar, such as that in Diet Pepsi that I have been drinking consistently for the past seven or eight years.
I thought that the Trim Fuel Cookie Dough Protein Bar was, overall, a good choice for a snack. The inner filling does taste like cookie dough, and the chocolate coating is decent, though the whole bar is a little dry for my taste. It certainly doesn't taste like a candy bar, but I find it superior to other brands who try to pass off their flavors as authentic. I can taste just a hint of the Chia seeds, but I think that they add a little something extra. I tried the Trim Fuel Cookie Dough Protein Bar just before going to the gym. I didn't notice a huge increase in how long I could sustain my workout, but I did feel very energized…a lot more energized than I normally feel, when I go in on an empty stomach, or with the wrong type of calories fueling my workout. 
The Trim Fuel Cookie Dough Protein Bar contains the following ingredients:
Protein blend (soy protein isolate, milk protein isolate, calcium caseinate), soluble corn fiber, coating (maltitol, palm kernel oil, alkalized cocoa, whey, soy lecithin, natural flavor), organic agave syrup, chicory fiber, sunflower oil, glycerin, chia seeds, flaxseeds, cocoa whey crisps (whey protein concentrate, corn startch, alkalized cocoa), natural flavors, whey crisps (whey protein concentrate, rice flour), lecithin, sea salt, vanilla extract.
Allergens: Does contain milk and soy products.
One Trim Fuel Cookie Dough Protein Bar contains 170 calories, 7g of fat, 5 mg of cholesterol, 170mg of sodium, 22g of carbohydrates, and 10g of protein. It contains 6% the daily value of calcium and 6% the daily value of iron.
Interested in learning more about Trim Nutrition and their products? Check out the links below:
YouTube
One lucky reader will win a Trim Fuel Cookie Dough Protein Bar, courtesy of Trim Nutrition! All you need to do is enter on the Rafflecopter form below. This giveaway is open to U.S. readers, 18 and over, unless you have permission from your parents. Please be honest when submitting Rafflecopter entries — remember, I DO check all of your entries for verification, and I will throw them out if they are false. If the form has a spot for you to enter information, please provide me with the appropriate username, link, etc so that it is easier for me to verify your entries! I am not responsible for the shipment of the prize, that is the company's duty. I will contact the winner via email (so make sure to use one that you check) and you will have 48 hours to respond with your shipping information. If you have any questions or if the Rafflecopter is not working properly, you can always contact me via Facebook or email (links on the sidebar). Good luck!!  
I received one or more of the products mentioned above for free using Tomoson.com. Regardless, I only recommend products or services I use personally and believe will be good for my readers.
//widget.rafflecopter.com/load.js